Eating Healthy On A Budget
Join us for another post on Kitchen Time With Our Kids! A new meal will be added every week please stay tuned. Enjoy this week's post on cheap and healthy meals!
Breakfast
Fantastic French Toast
Yield: 6 servings Cost Per recipe: $1.12 Cost Per serving: $0.19
Ingredients

•2 egg
•1/2 cup non-fat milk
•1/2 teaspoon vanilla extract
•6 slices whole wheat bread
•syrup or other toppings

Directions
1. Preheat the griddle over medium heat, or set an electric frying pan at 375 degrees.
2. Put eggs, milk, and vanilla in a pie pan or shallow bowl and beat with a fork until well mixed.
3. Grease the griddle or pan with a thin layer of oil or use nonstick spray.
4. Dip both sides of bread, one slice at a time, in the egg mixture and cook on the hot griddle or frying pan.
5. Cook on one side until golden brown. Turn the bread over to cook the other side. It will take about 4 minutes on each side.
6. Serve with syrup, applesauce, fruit slices, or jam.
---
Lunch
Manly Muffin Meat Loaf
Yield: 6 servings Cost Per recipe: $4.57 Cost Per serving: $0.76

Ingredients
Ingredients are for a serving of 4
•1 egg
•1/2 cup non-fat milk
•3/4 cups oats
•1 pound lean ground beef
•3 tablespoons onion (chopped)
•1/2 teaspoon salt
•1/2 cup cheese (any variety) (grated)

Directions
1. Preheat oven to 350 degrees.
2. Combine all ingredients and mix well.
3. Spoon mixture and divide evenly into 12 greased muffin cups.
4. Bake for 1 hour, or until temperature in center of meat loaf is 160 degrees.
5. Cool slightly before removing from muffin cups.
---
Dinner
Mouth-Watering Oven-Fried Fish

Yield: 6 servings Cost Per recipe: $5.61 Cost Per serving: $0.94
Ingredients
Ingredients are for a serving of 10
•2 pounds fish fillets
•1 tablespoon lemon juice (fresh)
•1/4 cup buttermilk (fat-free or low-fat)
•1 teaspoon garlic (fresh, minced)
•1/8 teaspoon hot sauce
•1/4 teaspoon white pepper (ground)
•1/4 teaspoon salt
•1/4 teaspoon onion powder
•1/2 cup corn flakes (crumbled or regular bread crumbs)
•1 tablespoon vegetable oil
•1 lemon (fresh, cut in wedges)

Directions

1. Preheat oven to 475 F .
2. Clean and rinse fish. Wipe fillets with lemon juice and pat dry.
3. Combine milk, hot sauce, and garlic.
4. Combine pepper, salt, and onion powder with crumbs and place on plate.
5. Let fillets sit briefly in milk. Remove and coat fillets on both sides with seasoned
crumbs. Let stand briefly until coating sticks to each side of fish.
6. Arrange on lightly oiled shallow baking dish.
7. Bake for 20 minutes on middle rack without turning.
8. Cut into 6 pieces. Serve with fresh lemon.
---
Dessert
Chocolate Chip Yogurt Cookies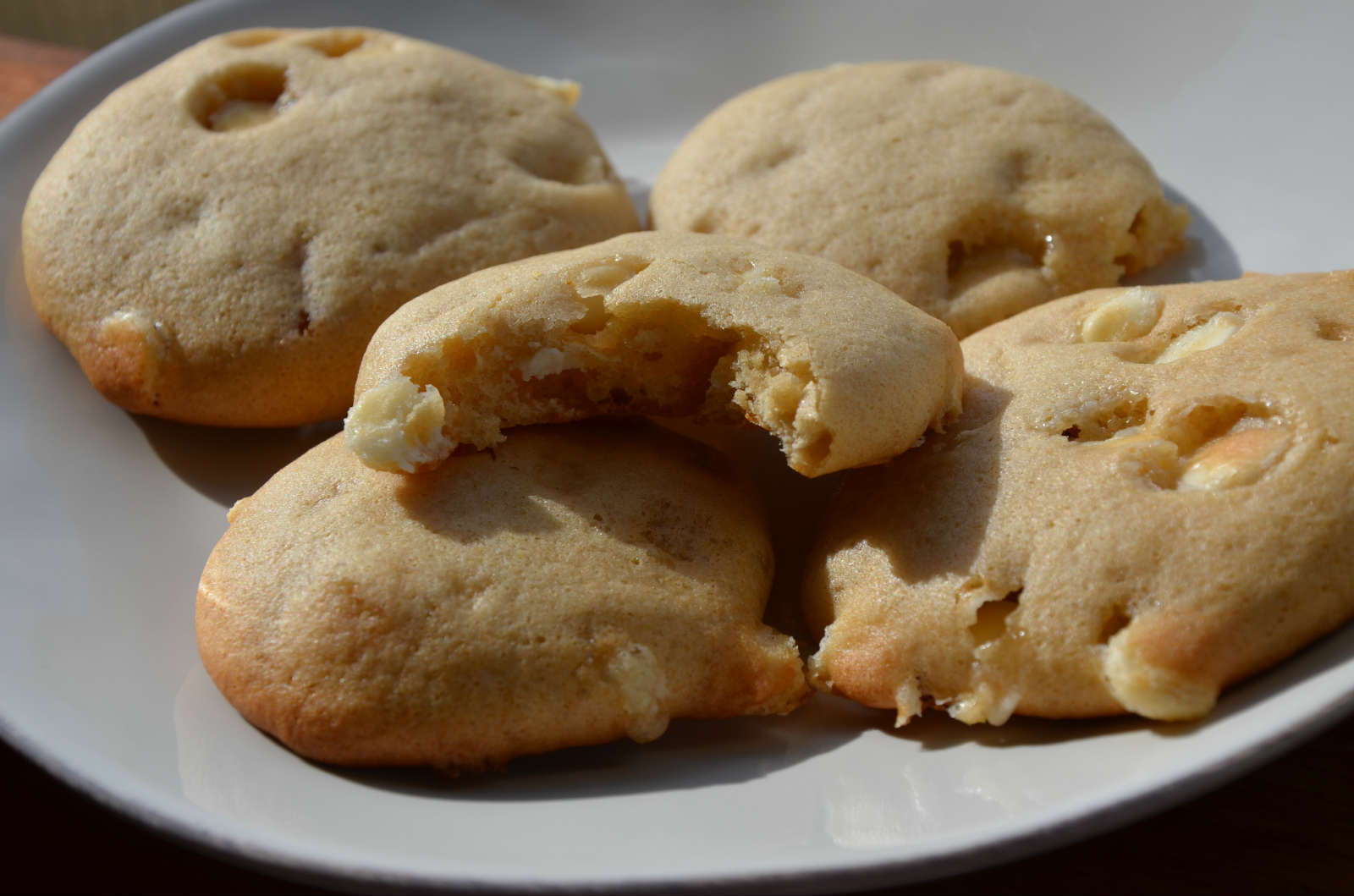 Yield: 36 servings Cost Per recipe: $1.86 Cost Per serving: $0.05

Ingredients

•1/2 cup sugar
•1/2 cup brown sugar (firmly packed)
•1/2 cup margarine
•1/2 cup yogurt (non-fat, plain)
•1 1/2 teaspoon vanilla
•3/4 cups flour (all-purpose)
•1 cup flour (whole wheat)
•1/2 teaspoon baking soda
•1/2 cup chocolate chips (miniature, or carob chips)


Directions

1. Heat oven to 375º F.
2. In a large bowl combine sugar, brown sugar and margarine; beat until light and fluffy.
3. Add yogurt and vanilla; blend well. Stir in flour and baking soda; mix well. Stir in chocolate chips.
4. Drop dough by rounded teaspoonfuls 2 inches apart onto un-greased cookie sheets. Bake at 375º F for 8 to 12 minutes or until light and golden brown.
5. Cool 1 minute, remove from cookie sheets.

Enjoy!
For more Healthy Meals On A Budget please Click Here for more recipes.